The butterflies in this picture are black monarchs and this image was photographed during an Alice in Wonderland-themed wedding in Moscow, Russia: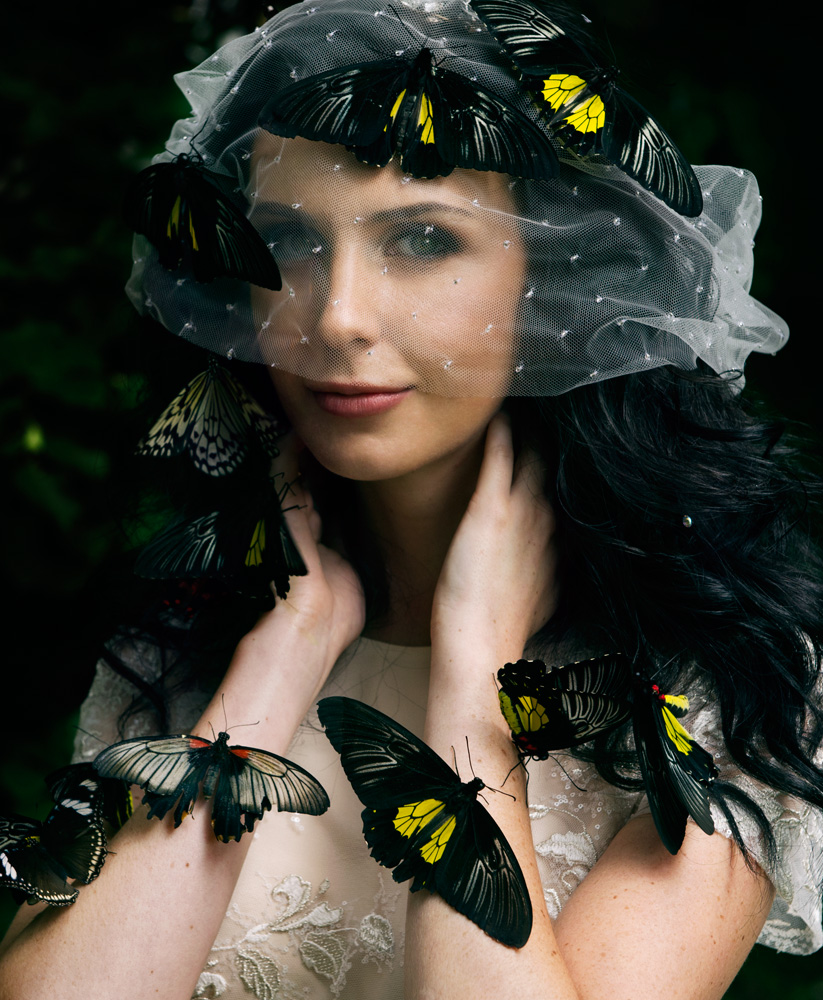 It was a little bit chilly outside that day, and during the wedding ceremony there was a moment when these butterflies were released.
The bride was wearing a perfume that the butterflies might have liked. When they were let go, the butterflies immediately flew to the bride and stuck to her dress, clinging to it with their lives. I tried to remove one but it refused to budge!
Almost instantly, the bride was covered in butterflies and this image is one of the close-ups. I happen to have another photo where the entire dress is covered with butterflies. Perhaps they liked her perfume or they wanted to warm up a bit on her dress. Whatever the reason might have been, the effect was fantastic.