Recently I was interviewed by a photography magazine, which will remain a secret until it's publication in April, and one of the questions the journalist asked me was "How do you develop a concept for a wedding?" I spoke quickly how I would develop the concept, but honestly the real truth is, it all depends on the couple.  As a rule of thumb, I'm not shooting a wedding, I'm shooting a story.
Maya and David are exceptionally beautiful and elegant, and it wasn't hard to portray that in my story.  Maya, who looks like a movie star, doesn't need to pose because her natural beauty shines through.  One of my most favorite images is the one of her against the handrail.  I took care of the lighting, but everything else was Maya – simply relaxed and thinking into the distance.  The image looks clean, modern and yet traditional all at the same time, but no matter how you want to stamp the photo as a particular style, it shows the day in ultimate beauty. Most importantly, it doesn't have a photojournalistic wedding stamp or traditional wedding photography stamp or even an avant-garde stamp – it's just is a beautiful image.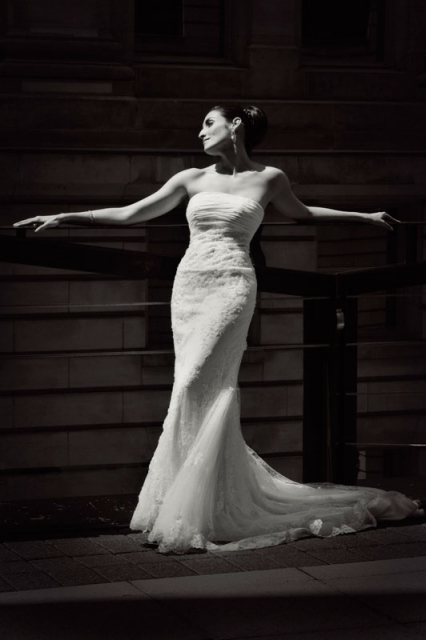 I believe in healthy mix of every element which ultimately will make your images unforgettable and tell the complete story as it's meant to be told.  I think taking wedding photographs is something I will never get tired of, simply because every couple has something unique to tell.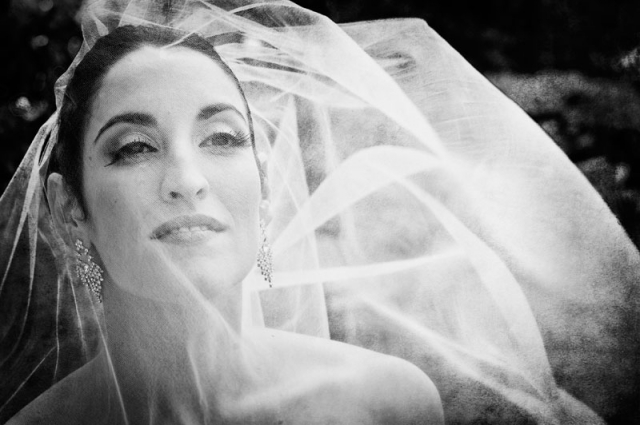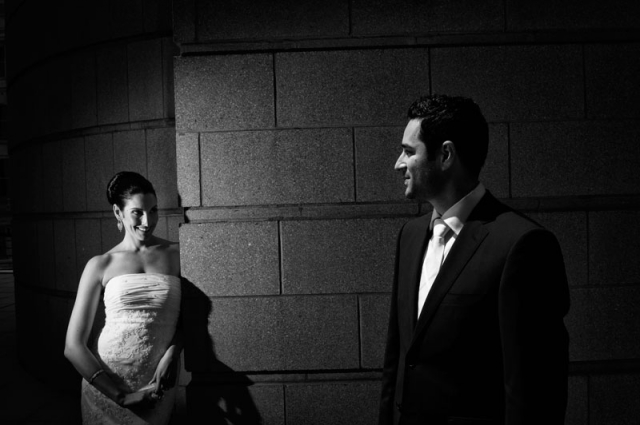 Please take a look at their slideshow, I think it worth spending few minutes. It was an absolutely romantic and beautiful day!
http://www.phototerra.com/ED/Maya_David/index.html