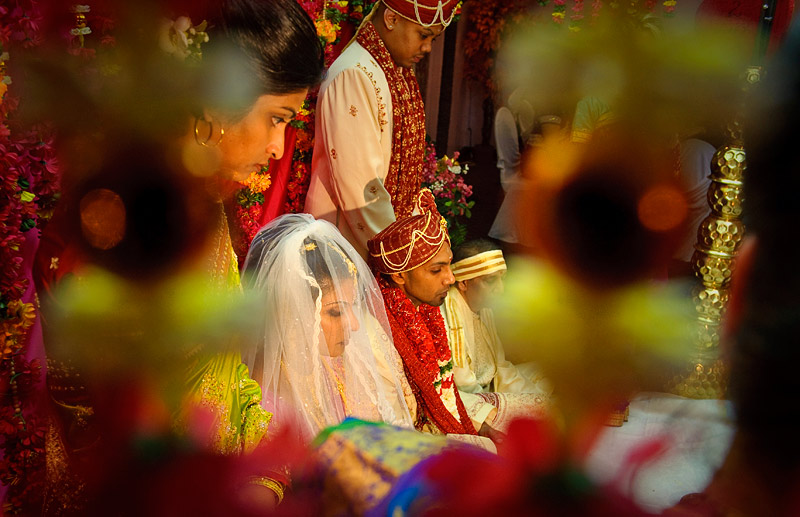 Toronto is such a unique and diverse city.  The cultures and traditions are so strong, and even though you'd think this Hindu wedding was captured in a city far away, the Christian Canadian roots pop out throughout.  Geetha and Michael embraced both cultures by celebrating their Hindu ceremony on friday and their Christian ceremony on Saturday. What a beautiful Toronto Wedding, the colours, the music, the celebration and the joy was a visual treat!  We are so happy to have photographed every last moment of it!
The story of this wonderful Toronto couple…..
Under the warmth of the Caribbean sun I asked Geetha to marry me.  She said Yes and our 7 year long relationship all came together that day.  One week later, the date was set and the real fun began.  We decided to have a traditional Hindu Wedding, and a Christian wedding the day after.  November 7, 2010.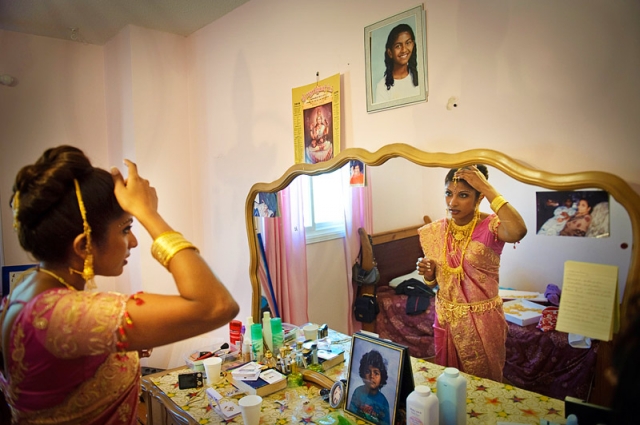 The 10 months preceding the actual day were filled with appointments and decisions.  Should the centrepiece have red or white accents, what are the must haves for the play list, regular bar, or premium and the list went on.  Geetha found the perfect wedding dress in short order, between food tastings and invitations, we enjoyed the ride. We spent our weekends hanging out with our friends and family planning for the big day.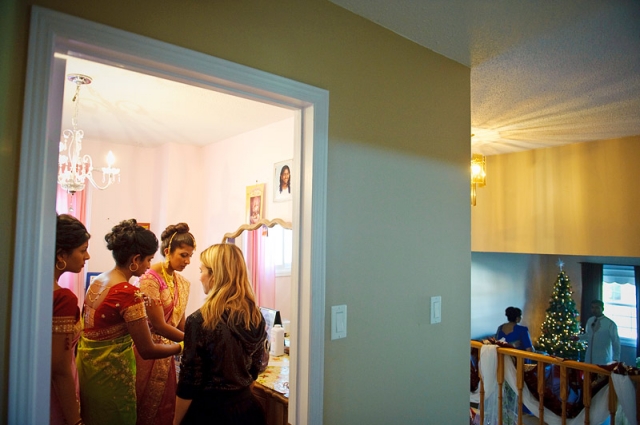 About a month or so before the wedding we hooked up with Michael Greenberg of Phototerra for some causal shots in Yorkville. It was a beautiful afternoon captured on film.  The final days leading up to the wedding were hectic. Speeches were getting their final touches, limo rentals were being confirmed, RSVP's were being checked, & I had to make an emergency run to Rosen as I changed my mind on the Tux last minute,  in the back of my mind I knew a honeymoon was on the horizon.


The Hindu wedding fell on a Friday, it was an intense spiritual ceremony, the family melded and so did Geetha and I.



This is such a real moment between the couple.  Geetha and Michael look so happy and ultimately, themselves.  It's little moments like this during any ceremony that truly represents love and happiness.

Day 2, The Christian Wedding


Saturday was big and bold as our Christian wedding rocked our guests!  Words can't express the joy of joining your loved ones hand in marriage, and we were fortunate to celebrate our love for each other over 2 days!


We are so happy!  Words can't describe how great it is to married to the love of my life.  Our fairytale has only just begun….
-Michael & Geetha