I was going through some pictures for my upcoming seminar about on camera and off camera lighting and I noticed something unusual. I looked closely and notices a beautiful bird that was sitting in the shade. It was hot day. I'm sure it was hunting pigeons since there are lot of them in the old port. Or maybe it was looking for some mice, in any case this is the most unusual subject. Doesn't it remind you the famous movie Blow-up (1966) (if you haven't seen Blow-up, I highly recommend it!)
So the first picture you don't see anything. This is a nice shot of a groom. His pose remind me a statue of famous yuri gagarin.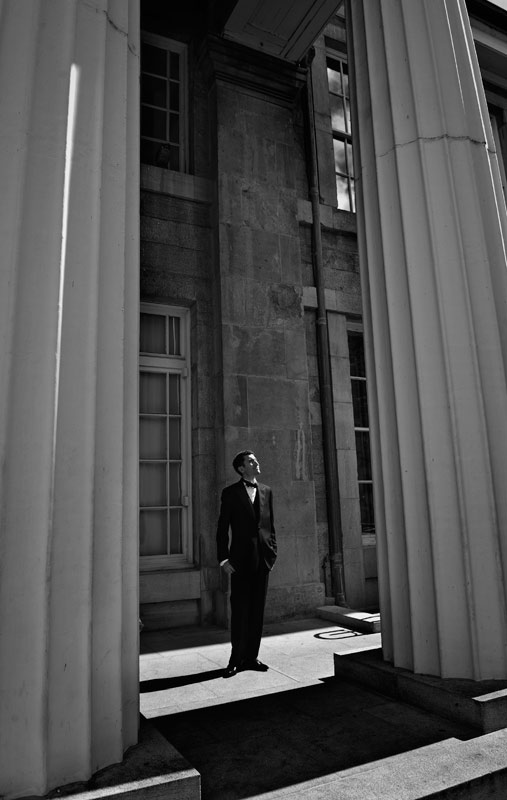 Now take a look at the red circle. do you see anything unusual?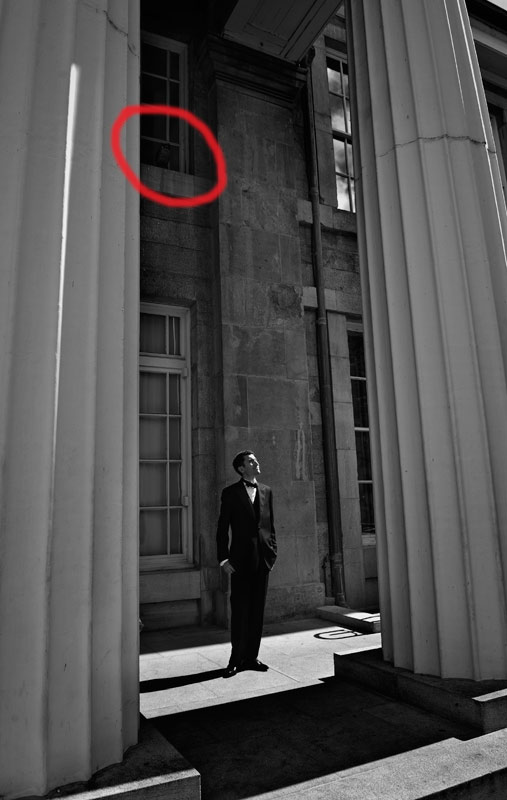 Now take a look at the close-up.