Today's image is from an Italian wedding in Montreal, captured during the traditional dance of the groom with his mother. It was awarded an accolade in 2009 at WPPI: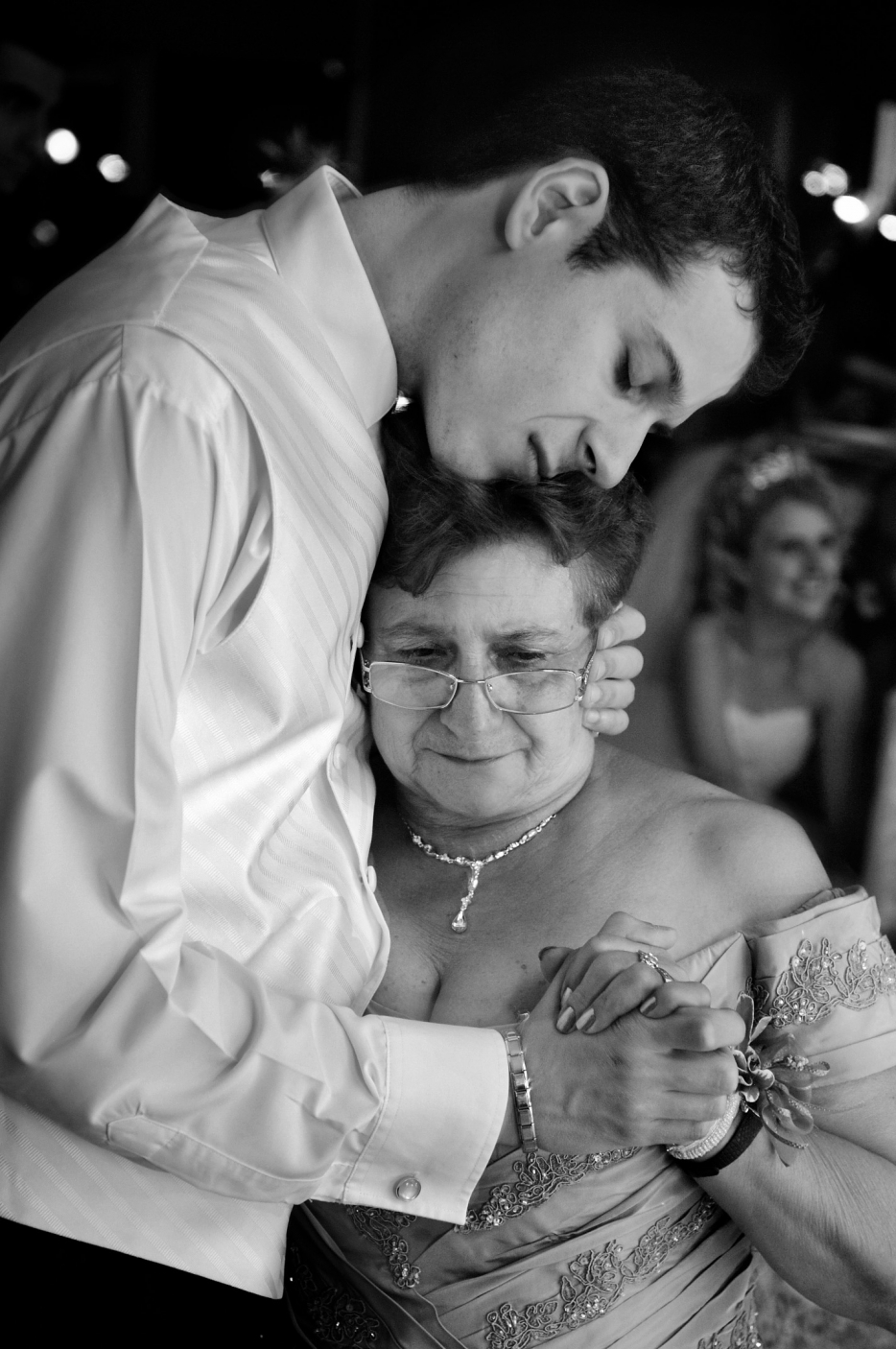 The groom is hugging his mom, dancing with her, and if you look closely you can see she is crying. You can also see the bride in the background.
To get this shot I used bounced light from my flash – bounced directly off the wall about 20 feet away, and also bounced off whatever was in between: people, tables, pillars, everything. Returning back on my subjects with this beautiful – almost natural – light.