In an eastern style wedding, you'd expect eastern traditions with no interference of western technology and habits. This is exactly what makes this picture, the picture of the day.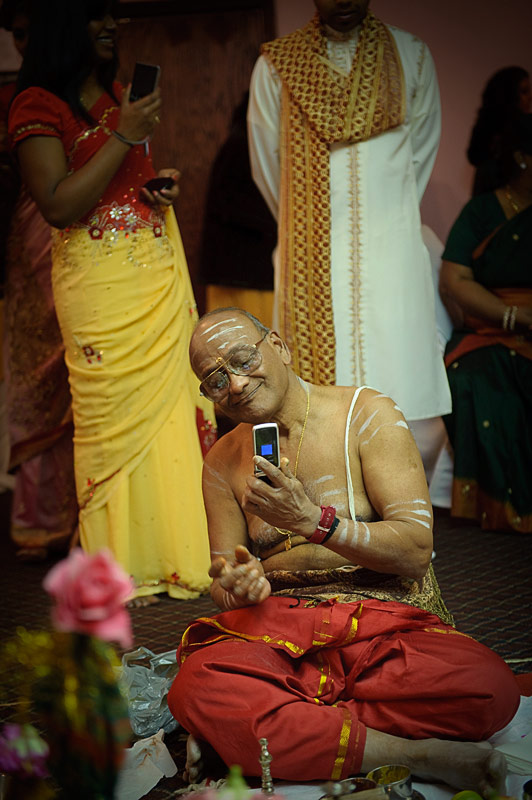 The Priest took a moment to answer to his text messages during the ceremony. Of course he wasn't in the middle of speaking, but it was during a break – you'd expect him to to take this moment and pray or congratulate the couple. Nope! He had some text messages to attend too!
I hope you enjoy this picture! Let me know what you think! I love this picture – he looks so happy!
– Michael