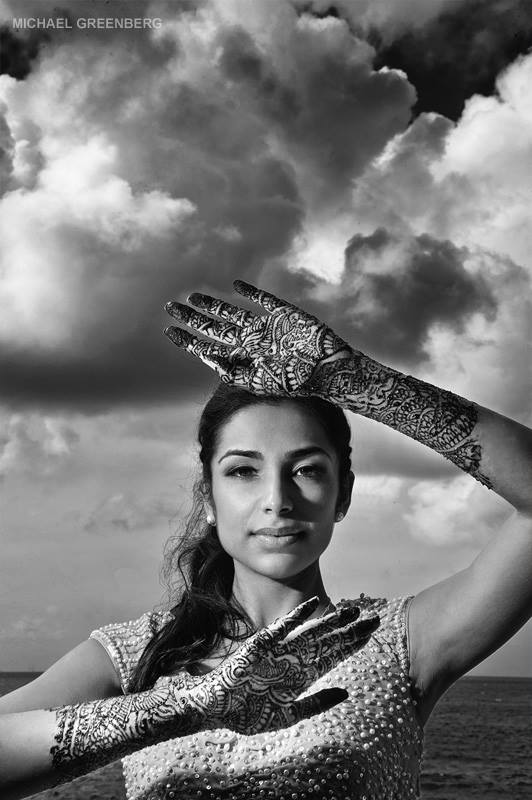 Our team has been so fortunate to capture do many different traditional weddings, including many beautiful Indian Weddings. The colours, the music, the excitement of the day, it's really worth every moment. The brides are always so beautiful and this bride's classic beauty is no different. This shot is from a recent Indian wedding. I used 1 sb900 handheld to help balance the cloudy background. I'm not sure if I should leave it in color or keep it in black and white.
What do you think – without seeing the colour version, is black and white more dramatic?
Thank you for reading!