a rel="attachment wp-att-745″ href="http://phototerra.com/blogpost/?attachment_id=745″>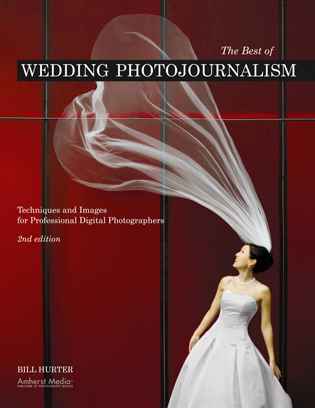 We're so happy to announce that Michael's photos have been featured in The Best of Wedding Photojournalism, 2nd edition writen by Bill Hurter. The book isn't available in Canadian stores, but we did find it on Amazon.ca. So pick up a copy and be inspired by all the great photos by the amazing photographers in this book!
"Contains over 175 stunning sample images from over 35 top professional photographers." —Petersen's Photographic
"Will assist you in exploring this fascinating style of photography and easily apply[ing] it to your own work." —Shutterbug
About the Book:
In contrast to a traditional wedding photographer, a wedding photojournalist works unobtrusively to capture the "real life" flavor of the special event as it unfolds, and this guidebook addresses the unique challenges and specific preparations required to excel in this field. Calling upon the best and brightest photojournalists to share their images and insights, this updated edition reveals the secrets for capturing all the breathtaking exchanges between the personalities, so that the photographs tell a story rich in detail. Many topics are also covered, such as how to meet and mingle with the main players at a wedding, what to expect in terms of a timeline, what shots cannot be missed, and how to minimize the distractions of flashes, bulky equipment, and verbal requests. Before, during, and after the ceremony—indoors and out—this volume is brimming with advice for every aspect of the shoot, including selecting equipment and lighting, working with an assistant, properly archiving digital files, and selecting a beautiful heirloom-quality album design.
About the Author:
Bill Hurter has been involved with photography for 30 years, is the editor of Rangefinder, and is the author of numerous photography books, including The Best of Wedding Photography, Group Portrait Photography Handbook, and The Portrait Photographer's Guide to Posing. He lives in West Covina, California.