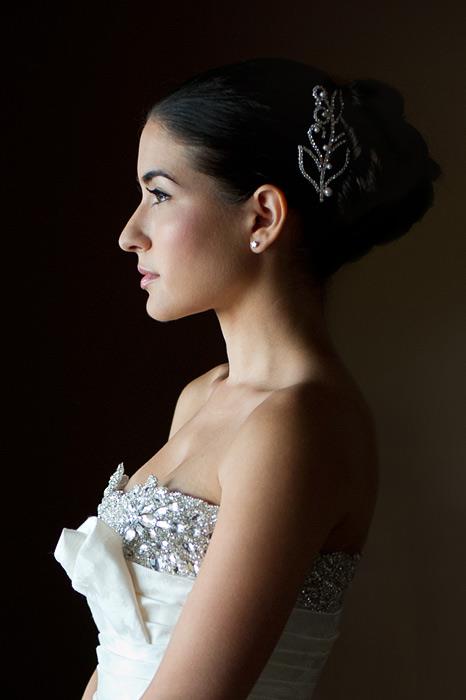 Every bride is a Queen for the day. Her elegance and grace can put a smile on almost anyones face.  She truly becomes the perfect beauty.  As a Montreal Wedding Photographer, we often see elegance and beauty at its best and we are truly fortunate for that.
Here is a poem I recently came across called "he tells of the perfect beauty."  I thought it was rather fitting for this image.
He Tells Of The Perfect Beauty
 by William Butler Yeats

O CLOUD-PALE eyelids, dream-dimmed eyes,
The poets labouring all their days
To build a perfect beauty in rhyme
Are overthrown by a woman's gaze
And by the unlabouring brood of the skies:
And therefore my heart will bow, when dew
Is dropping sleep, until God burn time,
Before the unlabouring stars and you.