Photographer's Assistant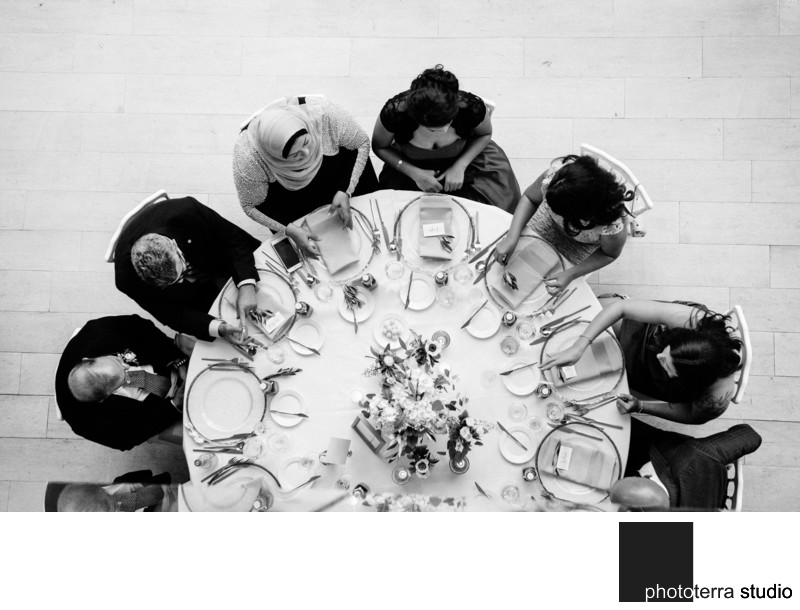 Assistant Upon Photographer's Request

Depending on the complexity of your event or certain technical aspects, our photographers are encouraged to bring their assistant with them to the wedding. The assistant photographer is not responsible for taking pictures. She or he help out with parking the car or calling an Uber, changing our camera batteries and helping to hold and carry photography equipment.

Sometimes we will ask the assistant to use one of our cameras to photograph a particular angle or snap a few guest shots. We cannot guarantee with certainty that the assistant's photographs are the same caliber as ours. If you remember the assistant shooting at some point, but believe that you didn't get those photos it is because these images did not pass our quality control. When you want to take a picture with your friends during the evening reception, please ask one of your hired professional photographers. We work for you and are always at your service.

Although nice to have, assistant photographers are not always required if the wedding is covered with 2 top-rated photographers. The decision to hire the assistant will come from your primary photographer and at our own expense. Having an assistant will cost you an additional vendor meal and nothing more. Not having an assistant does not reduce the cost of your package nor the quality of your final product. If we decided that we don't need the extra help, rest assured it is because we are 100% confident in our abilities. Your photos will be superb with just two photographers. We will let you know as soon as possible if we are a team of 2 or 3.
Copyright © 2021 Phototerra Studio Toronto Inc. All Rights Reserved - Privacy Policy - Terms and Conditions