Frequently Asked Questions - FAQs
We are professional wedding and engagement photographers with distinction working out of Toronto, ON, Canada. Our reputation and dedication to the art of photography took us all around the world on visual assignments. With 16 years in the wedding photography industry, we are proud and humbled to be highly regarded by our peers, the industry and our cherished clients. We bring our honest expertise to help you find the answers to some of the common and current questions about weddings, photography services and related products.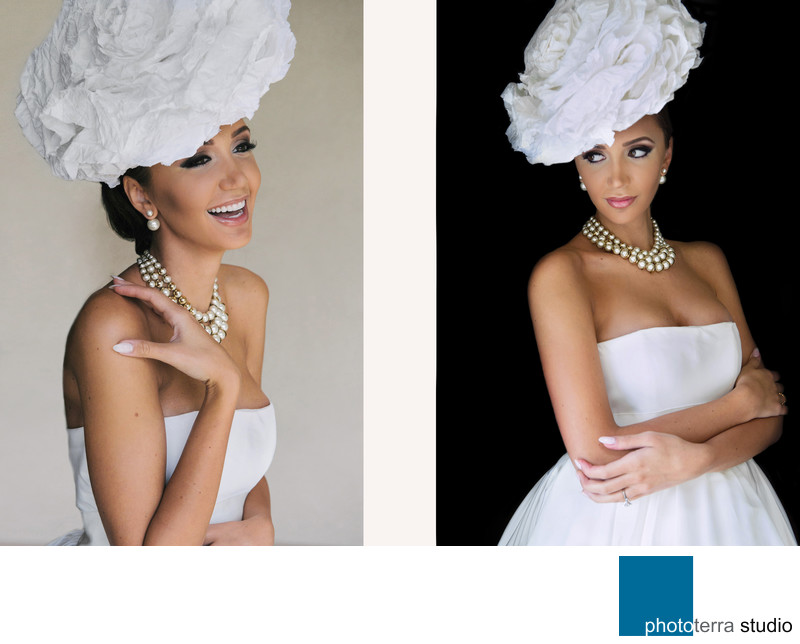 FAQs on Pricing
Questions about pricing for our photography services, products and processes are so frequent that we decided to answer these first. In this section, you will find our responses to most money-related inquiries. Some of them will make you smile, and others will raise your eyebrows; please read on.
Why is Wedding Photography so expensive?


We're glad you asked! There are many working parts to consider; we briefly touch on each one. If you are curious to learn more about any of the topics below, please get in touch. Conversations about our favorite job as wedding photographers are always stimulating.
Team
Wedding photography is a business that no one, under any circumstances, can do entirely alone. It is impossible - you need a team. Our crew, for example, consists of 4 photographers, 2 assistants, 2 retouchers, 1 director, 1 graphic designer, 1 cat, and 4 dogs. There are much larger wedding photography businesses in Toronto. We also used to be a group of 40 back in 2009 before downsizing to preserve the highest standards of quality and spend more time working with our clients. Thanks to our dedicated photographers, peer support and exceptional clients, we were fortunate to switch to high-end boutique wedding photography approach for our business model.
Equipment
We are Nikon wedding photographers. To get the quality of photos, you see on our website; we need to use top-notch photography equipment. Think of master chefs and what instruments they use to cook their Michelin Star dishes. We use premium quality tools - cameras, lenses, flashes, and hundreds of photography equipment accessories that capture your photos in poorly lit environments as well as overly bright conditions. You can't reschedule your wedding if there is a power outage. But we can make sure that you'll have the classiest candlelight storytelling photographs.
Hardware and Software
To process your photographs, we use powerful computers. For our purposes, we prefer PCs, but Macs are also a lot of fun to use especially the notebooks. It is never just one computer or laptop its several per location, per person. To make sure nothing ever happens to your wedding we need massive storage drives x 3! Your event is backed up in Toronto, Montreal and Los Angeles for as long as forever lasts. We have 100's of weddings and 1000's of photography sessions stored on our hard drives for years. Nothing gets erased, it only keeps adding up.
Apart from all software that powers our hardware like Windows 10 or Apple, and all of their related add-ons that we subscribe to or buy, professional wedding photographers need high standard editing software. We use Adobe Lightroom and Photoshop, and Skylum Luminar. To run the administrative side of our wedding photography business, we also pay for various software that not only make our lives easier but also aid in your ultimate experience as a customer. With the money that we spend on the costs associated with our website, various software and applications on a monthly basis one can rent a small apartment in downtown Toronto.
Marketing and Advertising
Wedding photography is a highly competitive business. Our service cannot exist without marketing, advertising, social media marketing and promotion. Although our works stand out from the crowd because of their artistry, if no one knows that we exist, then no matter how beautiful they are, we fade away into the background. We continuously advertise on wedding blogs and online wedding magazines, various social media platforms, and Google. We participate in luxurious bridal shows with our state of the art wedding albums and other presentation material. The better your work, the more expensive your exposure.
Operating Costs
It costs a lot of money to run a business of our caliber in Toronto, ON. Business-related expenses include among other things liability insurance, accounting, legal fees and additional various business dues.
And if that's not enough expense, we also pay when we submit our photographs for competitions. Even winning awards is not free on the wedding photography market.
Do you charge for transportation when you work in Toronto?
No. Moreover, you don't pay for any travel fees, accommodations or incidentals associated with your team of wedding photographers in Toronto or the Greater Toronto Area (GTA).
Similarly, travel fees are excluded from wedding photography coverage in Montreal, QC and Greater Montreal and Los Angeles, CA.
Important to know that in Toronto, (as well as Montreal and Los Angeles) we don't charge for the time it takes to get to you in the morning of your wedding or get back home from your event. Our hourly photography rates start from the moment we arrive at the first location on your wedding day agenda and until we stop taking pictures.
Since our coverage is consecutive, please try minimizing travel between locations on the wedding day to maximize your photography time.
Travel fees, as well as accommodations and meals (in addition to the wedding reception dinner), apply to weddings outside of the metropolitan areas mentioned above. If you are unsure if travel fees apply to your wedding location, call us right now. We can solve this challenge for you in the most affordable way.
How much deposit do you require?
We require a retainer of 50% of the full cost (after taxes) of your wedding photography package. Your deposit and any sums you pay Phototerra for products or services are non-refundable. The next 40% of the total is due one month before your wedding. We ask you to pay the balance (10%) on your contract 30 business days following your event when we present you with your beautiful wedding pictures in their digital form.
How much should I budget for both wedding photography and cinematography?
You should budget for top wedding photography; there is no doubt about that. We will never recommend second-grade photos for such an important day - your wedding. If we agree that you want to work with the most trusted wedding photographers, then our average ongoing rate for full-day photography coverage is around 6 thousand. Other respected photographers in Toronto charge around the same.
Depending on the type of video coverage you want, you should budget additional 4000 to 6000 dollars. If you want a full-blown video production with drones and cranes, then consider increasing your wedding film budget.
When to tip wedding photographer?
Tipping your photographer is not required nor expected, to be honest. Be that as it may, our lady-teams of wedding photographers receive tips from time to time – girl power. Needless to say, it's a pleasant surprise. If you feel generous, grateful and happy with your experience, you may tip as little or as much as you would like.
Can we get a discount?
We can also negotiate solutions to your specific requirements. For example, you need a photo shoot on another day for personal or religious reasons, or you want to have more or less hours. Let's have a chat and see how we can customize our packages to fit your expectations.
Do you take or give kickbacks to other vendors for recommendations?
No and no. We fundamentally dislike the idea of kickbacks because they are unethical.
We hope that people recommend our services because we do an incredible job and make our clients very happy. We will reciprocate in kind with highest quality photographs.
Why is professional wedding photography so important?
Your wedding is one of a kind, extraordinary event of your life. Enjoy it to the fullest. At the end of your wedding reception, all the treats disappear from the tables, the music stops playing, and the guests go home. A professional wedding photographer can save all the splendor and joy of your memories from this day.
Most imperative for us is to capture everything that is important, surprising and symbolic to you and your partner from your special day. These photos will stay with you for life. You have to love your pictures, be proud to share them with your family and friends, and later show your children how beautiful and happy you were on your wedding day.
Please take a closer look at the creative, candid, editorial, and timeless wedding photos on the wedding gallery of our website. You can easily spot brilliant examples of bride and groom portraits, excellent photojournalism and storytelling photography. All of these images are aesthetically beautiful, skillfully executed and masterfully retouched. The reason why professional wedding photography is so important is because only the highly regarded photographer can create this type of work.
You should hire us, and here is why.
Do your prices include HST tax?
Prices for our pre-made packages and customized bundles as well as all other photography products and services listed on our website are before tax. All Canadian weddings are subject to a 13% Harmonized Sales Tax (HST).
How can I pay for your services?
You can pay by Visa or Master Card from anywhere in the world. We accept certified checks, money orders, email transfers, PayPal transfers, and Apple Pay via Stripe.
We accept payment in Canadian Dollars, the U.S Dollars, the Euros, the Japanese Yen, the Great British Pounds and the Swiss Francs as well as Bitcoin and Ethereum.
How long can you hold our date without a deposit?
We will hold your wedding date for a week following our meeting. Without a security deposit and a signed contract, we cannot guarantee your chosen photographer for longer than that. Your wedding date will be released back into our calendars automatically without further notifications. We will follow up with you after our meeting to remind you of these terms.
If it took you longer than expected to get back to us and the prime photographer you chose to work with got booked for another wedding, please don't be upset. No matter who you hire as your main photographer from Phototerra, your photos will be out of this world beautiful.
Do you have professional insurance?

Yes. We have a global photographer's insurance coverage. We will provide your venue with our certificate of insurance upon request.
Does every photographer on your team cost the same?
The rates for our photographers: Daria Marchenko , Natalia Shaidenko and Anouk Landry are the same.
Are there any hidden costs?

No. We are as transparent with you as we can be. If you have other questions related to pricing or otherwise Let's Connect!
Copyright © 2021 Phototerra Studio Toronto Inc. All Rights Reserved - Privacy Policy - Terms and Conditions