Masterful Retouching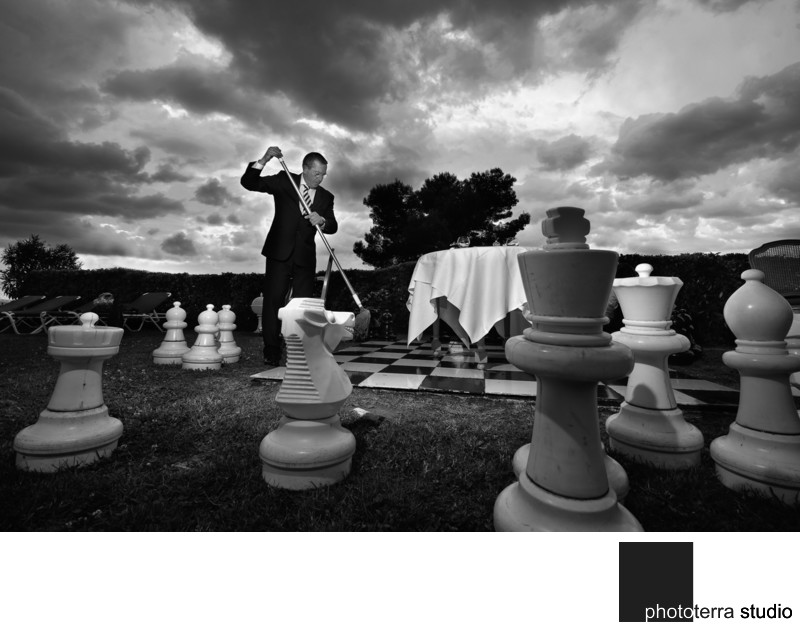 High-End Retouching Services by Phototerra

Basic photo editing actions include color correction, teeth whitening, removal of blemishes and other undesired skin conditions, flyways hairs, visible skin shine, brightening of the eyes and so on. Basic retouching improves the feeling of every image - no doubt about that.

High-end retouching or masterful retouching, on the other hand, is a form of art. Retouching becomes increasingly more interesting as the artist moves from necessary skills to mastery. Things like background manipulation, addition or removal of items, change of scenery, are among the few expressive ideas that we implement in our photos.

Masterful retouching is very time-consuming. If it takes about 5 minutes to retouch a picture quickly, it takes anywhere between 20 minutes to 2 hours or more for the artfully retouched wedding photograph. Michael Greenberg once spent 18 hours on retouching one photo of a Scottish couple and won an international award for it. As with any art form, however, time flies when you are having fun. It would be unrealistic to charge our couples for the time it takes us to retouch their wedding photographs perfectly. Instead, we are motivated by the value we create with our works for the bride and groom and ourselves. The playful search for beauty aka masterful retouching is an extension of our artistic expression. First, we excel at taking your beautiful photos, then we get to play around with your images, and then you get to have your masterpieces while we win accolades of excellence — what a great deal.

Call Us! We want to win awards with your photos!

Our Core Coverage includes 100 to 150 of these perfectly retouched gems from your wedding day that we select ourselves. You would be proud to print and display them on your walls. We often hear that our photographs resemble art-pieces, that they feel and look editorial and timeless.
People ask a lot of questions about our high-end retouching services. Follow FAQs to find your answers or Contact Us!
Copyright © 2021 Phototerra Studio Toronto Inc. All Rights Reserved - Privacy Policy - Terms and Conditions