About Phototerra Photographers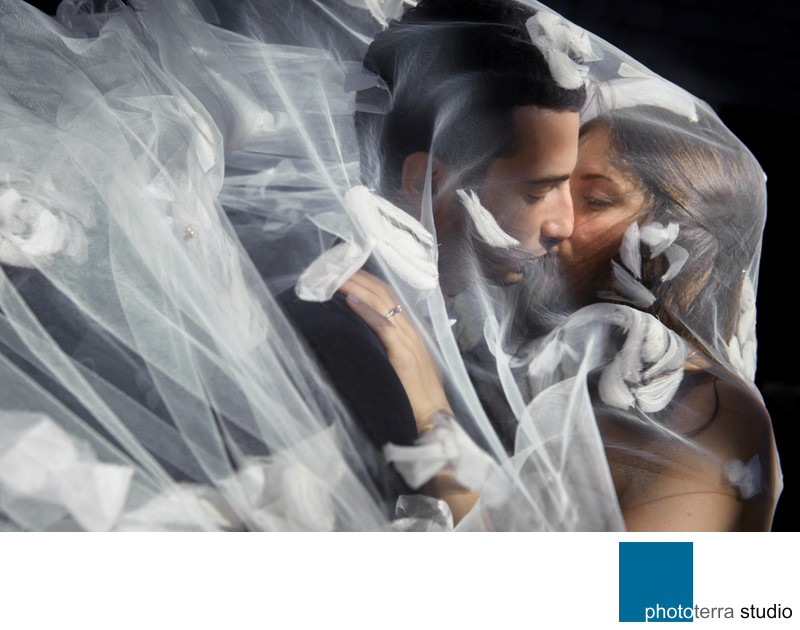 Wedding Photographers in Toronto – TO, ON, Canada
We are Phototerra - a team of award-winning wedding photographers in Toronto, Ontario known for our wedding photography, engagement photography, and wedding albums.
People say our photographs have a photo-journalistic, editorial, timeless, and artistic feel. It is because we follow the only trend that never gets old – the art of photography. For us, wedding photography is a form of art comprised of technical skills, artistic ability, understanding of couples we work with and their environment. With 17 years of experience in wedding photography, we are proud and humbled to be highly regarded by our peers, the industry and our treasured clients.
We service weddings In Toronto since 2008 under the umbrella of Phototerra brand. We would love for you to visit us in our beautiful loft in the historic Distillery District.
Client Feedback
"I just wanted to thank you once again for the exceptional work... I thought you would like to read some of the comments that I've received from friends/family/coworkers: 'OMG Meliss! You know, pictures speak a thousand words but the only one I can think of when I saw this album was WOW!!! You guys look absolutely amazing! You and Franco must really happy with your choice of photographer right about now. They did a great job and captured your wedding in an elegant and classy style but in an art-sy way that every couple hopes for. SOOOOO you! It makes me wanna get married again just to get photos like these!'"
"WOW!!!!!!!!!!!!!!! Merci beaucoup Melissa d'avoir partagé tes photos avec moi. They are truly GORGEOUS!!!!!!! I watched it three times already!!! J'adore le gâteau et les centres de table, wow!! Tu étais vraiment magnifique, félicitations!!!" -Melissa and Franco
"Firstly, WOW, the video is absolutely mind blowing. I can't believe how gorgeous the video is. Its perfect. Really perfect. Michael and Anastasia are SO talented. Basically, you are THE BEST." -Christine and Hutch
"We would like to compliment you on your outstanding photography. Michael showed us our slide show for the first time yesterday. We were speechless. I choked up- I actually got choked up watching the slide show. When we showed the link to my parents later in the day, they were in tears. Absolutely stunning. Your work is truly artistic and we have really enjoyed looking at the photos this weekend. We just wanted to let you know that your photographs are amazing and much appreciated." -Mark & Caroline
"Michael Greenberg of Phototerra Studio was our incredibly talented wedding photographer in Toronto who did the most amazing job at capturing the beauty of every single moment of our day. Michael had recently opened a second studio in Toronto's historic Distillery District, so it made meeting and interacting with him and his team very convenient for us.
I can't stop watching our slide show! Ryan absolutely loved it too - we are so happy about the way the pictures turned out - Michael is such a fantastic artist. It's very exciting to show our family - we are getting phenomenal feedback! " -Rachel & Ryan
Copyright © 2019 Phototerra Studio Toronto Inc. All Rights Reserved - Privacy Policy - Terms and Conditions